The Federal Aviation Administration (FAA) said Boeing is stopping the delivery of the 787 Dreamliner airplanes until further notice. The FAA said Boeing is worried about the fuselage supplied by Spirit AeroSystems and will resume deliveries to customers after additional fuselage analysis is completed.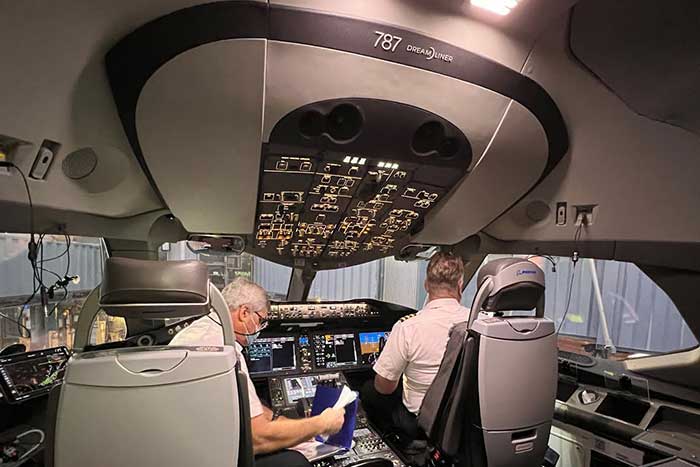 Boeing said it notified the FAA after finding an analysis error in the "787 forward pressure bulkhead" supplied by Spirit, and that further deliveries were paused to complete the "required analysis and documentation." It said there is no immediate threat to airplanes already delivered to customers.
"There is no immediate safety or flight concern for the in-service fleet," Boeing said. "While near-term deliveries will be impacted, at this time we do not anticipate a change to our production and delivery outlook for the year."
The federal aviation agency stated that it is working with Boeing to decide on what should be done with 787 planes already delivered to customers around the world. Spirit in its response said the fuselages they delivered are perfect and that it is too early to infer any system errors with them.
"Based on the information we currently have and our interactions with Boeing to date, we believe it is too early to assert there was an 'analysis error' by Spirit," the company stated.
According to the Wall Street Journal, the last time Boeing delivered the 787 Dreamliner was on January 26. The media house said the aircraft company still has dozens of the 787 kept in its warehouse because of a documentation problem and awaiting delivery.
Last year, Boeing delivered 31 Dreamliner jets and looks forward to delivering 70-80 this year. Chief Financial Officer Brian West said that before the end of this year, the company will be producing five 787 planes each month.
The FAA initiated investigations into alleged production faults in some 787 airplanes in September 2020, and the regulator paused delivery in early 2021 over Boeing's inspection techniques. The FAA allowed the aircraft company to resume supply of the 787 in May 2021 after re-approving its inspection and modification plan.
Delivery was also stopped later in 2021 and resumed in August 2022 after the FAA was satisfied that all issues in the aircraft's fuselage had been perfected.