The German government has passed a new law to attract at least 400,000 skilled migrant workers to the country. Although the new legislation will likely make Germany an immigration country to the chagrin of many people, the latest law is already generating controversy among some members of the opposition and across the country.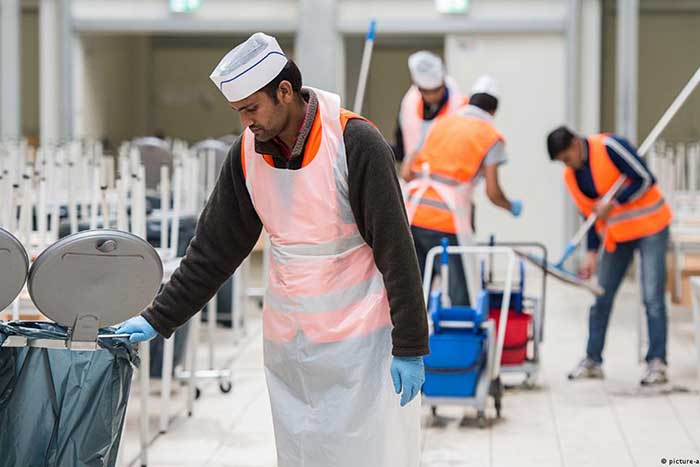 Eligible migrant workers will be rated in terms of age, language abilities, economic skills, existing links to Germany, and other qualifications like country of origin. The government will be implementing a points-based system like that of Canada, and eligible foreign nationals seeking to work in Germany must score at least 6 points out of the list of eligibility criteria.
Some migrant workers who qualify for it will be given an Opportunity Card so that they can search for jobs for at least 12 months in Germany. Migrant workers who want Blue Card work visas will have the eligibility criteria lowered and they will be entitled to have their family live with them among other benefits.
The new law is opening up Germany to skilled migrants who want to live and work in the country. This development is in sharp contrast to the 1989 declaration of former chancellor Helmut Kohl that "Germany is not an immigration country, and we can't become one." But in 2020, former vice-chancellor Angela Merkel signed the Immigration Act for Skilled Personnel in Germany to further relax the country's immigration law.
But given that the country is facing an increasingly aging population with many old workers facing retirement, there is a growing labor shortage and the economy is becoming impacted critically. The government says millions of job vacancies are waiting to be filled and the opposition seems to be agreeing to this glaring fact.
Chancellor Olaf Scholz's Social Democrat SPD party and the Greens seem to agree that the country needs skilled immigrant labor. But some conservatives still fear that rejected asylum seekers and other undesirable elements may remain in Germany with the passage of the new law.
"You're not envisaging skilled but low-skilled labor," said Stephan Stracke, an MP for the CDU/CSU, the largest opposition party group. "25,000 people from the Western Balkans, 30,000 for short-term employment, 30,000 for the Opportunity Card. That has nothing to do with qualification anymore."
The government has however made it clear that asylum seekers already resident within the country will be allowed to stay if they get suitable jobs. Norbert Kleinwächter, an MP for the far-right AfD, said the people with the required linguistic education and needed economic skills should be facilitated to come into the country under the new immigration law.