The Michigan State Police on Thursday found the bodies of three rappers who had been missing in the state for nearly two weeks. The authorities identified the bodies as that of Armani Kelly, 28; Dante Wicker, 31; and Montoya Givens, 31; three rappers who were billed to perform at Lounge 31, a Detroit club, on January 21. They were identified through their fingerprints.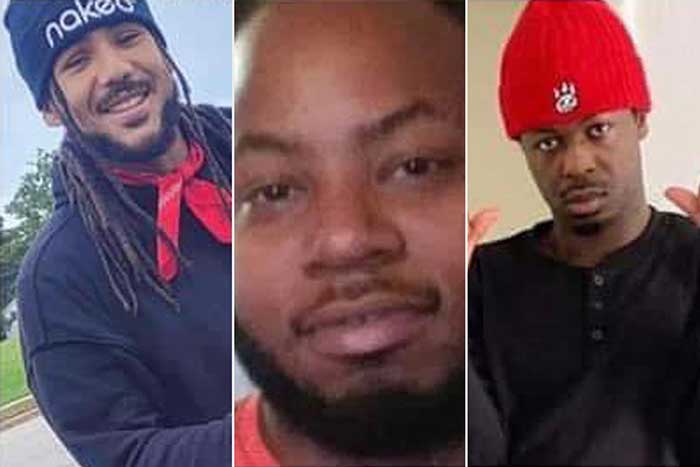 The trio of Armani, Dante, and Montoya headed out to perform at the club but the show was canceled. Armani reportedly took his mother's car to transport his friends to the club. But when he could not be reached on January 22, the mother reported to the police on January 23. She also began searching for her car through OnStar.
On January 25, the police in Warren recovered a stolen car and found it belonged to Armani's mother. The car was in the possession of a 15-year-old boy who claimed to have purchased it. Detaining and interrogating the boy led police officers to Highland Park where the three bodies were found inside an abandoned building. The bodies were covered with debris and construction materials.
Michigan State Police Lt. Mike Shaw said forensic evidence indicates the three friends were killed in the rat-infested house located McNichols Road and Log Cabin Street – about 6 miles northwest of Detroit where they were supposed to perform. How they ended up at the building is still a mystery the police are trying to unravel.
"The whole scene is confined in that building," said Mike Shaw. "The scene where the homicide took place and where the bodies were left, so everything is in that area. That is the crime scene."
The three bodies were moved to the Wayne County Medical Examiner's Office where the coroner said the autopsy results will be ready in 48 hours due to extreme cold. "These autopsy results may take up to 48 hours due to the fact that in extreme cold, they may not be able to perform autopsies right away," the Wayne County Coroner stated.
Police commander Michael McGinnis said the families of Dante and Montoya did not realize their boys were missing or dead until they saw the disappearance report of Armani in the local media. They identified Armani as the friend of their boys and given that Dante's and Montoya's location were unknown, it became obvious that the three friends were all missing.