On Sunday, July 9, Pope Francis listed the names of 21 new cardinals that will be appointed at the Vatican on September 30. The pope reeled out the names of the 21 new cardinals during his weekly Angelus prayers on Sundays from the window of the Apostolic Palace overlooking St. Peter's Square.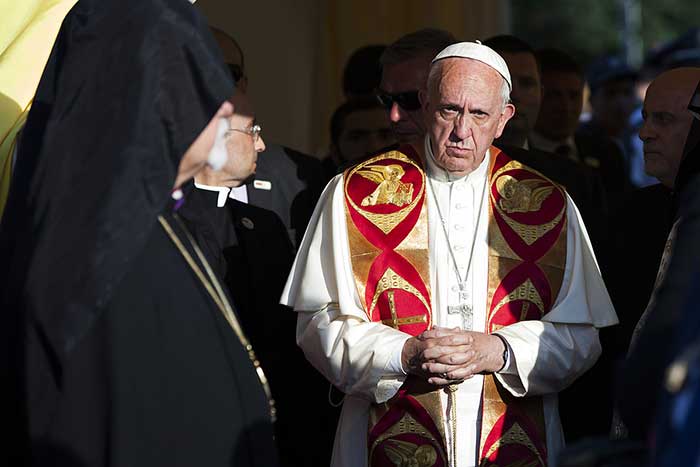 When the new cardinals are appointed on the last Sunday of September, the total number of cardinals who are eligible to vote in a secret conclave to elect the next pope would be 137. The traditional number of cardinal electors is 120 – a number set by Pope Paul VI in 1975. Pope Francis' new appointees would make him exceed the number of 120, even though Pope John Paul II and Pope Benedict XVI also exceeded the number in their own days.
Eighteen out of the new 21 new cardinals are younger than 80 and would also be eligible to vote in a papal conclave. Pope Francis, 86, is most likely putting high-ranking church officials who support his values, priorities, and perspectives in place to elect his successor in the event of his death. The last time the pope created new cardinals was in August 2022, in the 10 years of his papacy.
The list of new cardinals is:
Archbishop Robert Prevost, prefect of the Dicastery for Bishops;
Archbishop Claudio Gugerotti; prefect of the Dicastery for the Eastern Churches;
Archbishop Víctor Fernández; prefect of the Dicastery for the Doctrine of the Faith;
Archbishop Emil Tscherrig retired apostolic nuncio;
Archbishop Christophe Pierre, apostolic nuncio to the United States;
Archbishop Pierbattista Pizzaballa, Latin Patriarch of Jerusalem;
Archbishop Stephen Brislin, Archbishop of Cape Town, South Africa;
Archbishop  Ángel Sixto, Archbishop of Córdoba, Argentina;
Archbishop Luis José Rueda Aparicio of Bogotá, Colombia;
Archbishop Grzegorz Ryś, Archbishop of Łódź, Poland;
Archbishop Stephen Ameyu Martin Mulla, Archbishop of Juba, South Sudan;
Archbishop José  Cobo Cano, Archbishop of Madrid;
Archbishop Protase Rugambwa, coadjutor Archbishop of Tabora, Tanzania;
Bishop Sebastian Francis of Penang, Malaysia;
Bishop Stephen Chow, Bishop of Hong Kong;
Bishop François-Xavier Bustillo, bishop of Ajaccio, France;
Bishop Américo Manuel Alves Aguiar, auxiliary bishop of Lisbon, Portugal;
Fr. Ángel Fernández Artime, Superior General of the Salesians of Don Bosco;
Italian Archbishop Agostino Marchetto, a retired apostolic nuncio and historian of the Second Vatican Council;
Retired Cumaná, Venezuela Archbishop Diego Rafael Padrón Sánchez;
Capuchin Fr. Luis Pascual, confessor of the Shrine of Our Lady of Pompeii in Buenos Aires, Argentina;
The pope will hold a Synod of Bishops in October after he visits Portugal and Mongolia in August.