Resources are managed but people are led, and a clear perception of this meaningful and critical difference can impart the type of leadership wisdom that leads to success. Leadership has been of great importance throughout human history. In today's dynamic world, the business environment is constantly changing, and this is partly driven by economic instability. For many organizations, the solution for surviving in such a harsh environment is better leadership.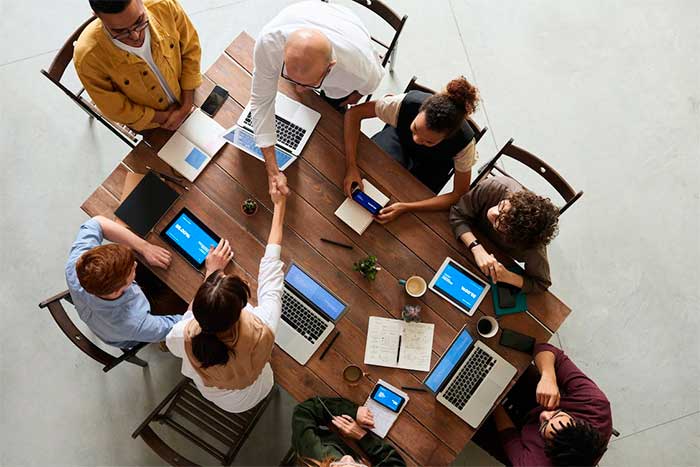 Healthcare is a huge business and a vital sector that is dependent on the prevailing economic conditions. Everyone needs healthcare, and the way it is delivered can have a big impact on its success. In such a sensitive sector, leadership plays an outsized role in streamlining the provision of effective services. Better health can even lead to economic growth, which spurs a cycle that can result in even healthier populations.
However, managing and organizing healthcare delivery is a complex undertaking. Healthcare organizations must constantly adapt to changing economies, regulations, and technologies that promote efficiency in patient care. They must also deal with the changing needs of patients and families. Given the complexities of the healthcare industry, it is clear that strong and effective leadership is essential. Leaders in healthcare must be able to make tough decisions, inspire and motivate others, and create a vision for the future.
Leaders with advanced qualifications are vital for healthcare organizations to meet high standardized quality levels. A DNP is one of the most important advanced qualifications and the highest level of nursing practice that is focused on practice-based learning. But what can I do with a DNP degree? If you have practiced as a nurse, the DNP from Baylor University can provide you with the advanced knowledge, skills, and abilities needed to provide care in complex healthcare systems.
This qualification will help you become an expert clinician, administrator, educator, researcher, and leader in nursing practice. In addition, it will prepare you to work in various settings, including hospitals, clinics, and private practices as you provide evidence-based, patient-centered care. If you are looking to make a difference in the healthcare industry, leadership is an essential skill that you must develop, and you can begin by advancing your nursing education.
Why is leadership important in healthcare?
In a healthcare setting, good leadership ensures the delivery of high-quality patient care. An effective leader in a healthcare setting must be able to navigate the complex and changing landscape of the healthcare industry. Leaders in healthcare organizations play a critical role in setting the tone and shaping the culture and direction of the organization.
Leadership in healthcare is about more than just management. It is about inspiring and motivating others to achieve common goals. It entails supporting and empowering team members to perform at their best. Here is a closer look at how healthcare leaders impact organizations.
Improve skills and abilities
As a healthcare leader, you are responsible for the safety, quality of care, and well-being of your patients. To ensure that you provide those services at the highest level of excellence, you must be knowledgeable in a variety of areas, including:
Patient needs
Evidence-based practices and cost-effective delivery
Healthcare systems and financing models
Legislative environment and regulatory compliance
The use of advanced technologies to promote safe patient care (including risk management initiatives) and support financial stability
Provide an understanding of hospital goals
Hospital leaders must be able to clearly understand the goals of their organization, work as a team, and make rational decisions that support these goals. Healthcare organizations require leadership at every level, from the chief executive officer (CEO) down to hospital nurses.
At all levels, leaders need to be clear about the goals of the organization and how they will be achieved. Financial performance and patient safety are at the top of the list of priorities that should guide the decision-making of every healthcare organization.
Help recognize employees' potential
Employee engagement is crucial for the success of any healthcare organization. Employees should be treated fairly, and they must have opportunities to improve their skills and fulfill their potential. Strong leadership can help to build a stronger workforce by recognizing employees' potential and ensuring they have the resources they need to succeed. A healthcare leader should be able to motivate employees to boost their morale. After understanding employees' individual strengths and needs, good leaders can develop employees who are capable of delivering high-quality care.
Build high-performing teams
The success of an organization depends on the performance of teams rather than the individual skills of its members. Healthcare organizations need to build high-performing teams that will deliver quality care to patients. Successful teams are composed of people with a range of skills who work together effectively. Healthcare leaders must be able to motivate members by sharing a clear vision and direction for the organization, providing support, and rewarding achievements.
Talent management is critical because great employees are essential for achieving organizational goals. The right talent with the right skills improves patient care and ensures financial stability. Leaders can foster an environment where employees have opportunities for advancement, feel valued, and believe that there is room for personal growth.
Enhance confidence and job satisfaction levels
Corporate leaders help to manage the resources of an organization. They ensure that all employees are highly productive and that there is a commitment to providing high-quality care at all levels. Leaders at every level are responsible for empowering employees with the authority and skills needed to deliver services. They are also responsible for fostering a spirit of teamwork, encouraging employee collaboration, and instilling a belief in team members' ability to achieve organizational goals.
Effective leaders foster a positive work environment for employees. They show employees that they are appreciated and valued. Leaders also encourage teamwork and empower workers to take responsibility for their actions, decisions, and performance.
Prepare to be a leader
Leadership roles in healthcare are highly challenging and require a unique set of skills. To excel in this role, you must be fully knowledgeable in a variety of areas and able to formulate strategies for achieving organizational goals. You must also be able to motivate and inspire others to work together as a team. However, it is also a very rewarding role that can enable you to make a positive impact on many people's lives.