Uber, DoorDash, and Grubhut have filed a lawsuit challenging the order of New York City to pay $17.96 per hour to delivery workers. The New York City Department of Consumer and Worker Protection (DCWP) in June mandated delivery platforms to begin paying their delivery workers a minimum wage of $17.96 per hour as of June 12.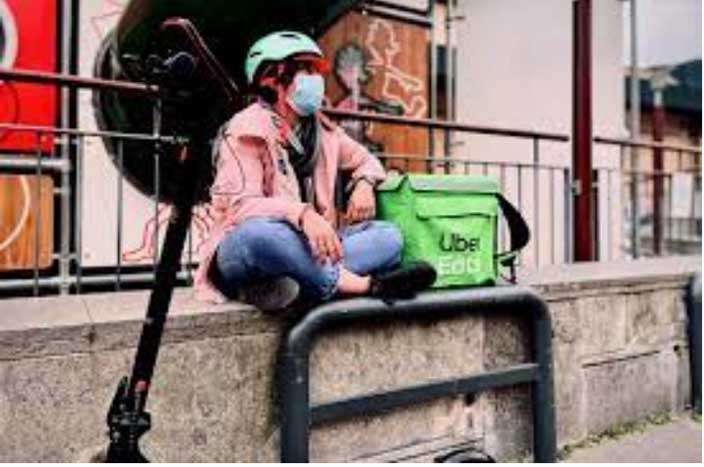 New York City Mayor Eric Adams added that the wage delivery workers will be paid will increase to $18.96 per hour in April 2024 and $19.96 an hour in April 2025. "Our delivery workers have consistently delivered for us — now, we are delivering for them," he said.
But the delivery companies filed two lawsuits challenging the order at the New York Supreme Court on Thursday. The companies are asking for a temporary injunction preventing them from paying the new rates as of next week, arguing that it will harm local restaurants and cause the prices of food orders to go up.
"We will not stand by and let the harmful impacts of this earnings standard on New York City customers, merchants, and the delivery workers it was intended to support go unchecked," a DoorDash spokesperson stated.
The director of the Worker's Justice Project, Ligia Guallpa, supported the government and criticized Uber, DoorDash, and Grubhut for fighting the order in court. "This latest legal maneuver to prop up their business model comes at the expense of workers who can barely survive in a city facing a massive affordability crisis," he contended.
Guallpa is of the view that gig workers ought to earn more because they are often treated as contractors or independent workers. These workers pay higher taxes as contractors and they fork out any work-related expenses from their own pockets. New York City's DCWP estimated that more than 60,000 food delivery workers in the city earn an average of $7.09 per hour.
Grubhub and DoorDash in their own lawsuit contended that the survey upon which the city government based its order was flawed. They said survey respondents suggested "correct" answers to questions that bordered on raising the pay of delivery workers. Uber said that the government's rule was based on "flawed data resulting from biased surveys and unrealistic assumptions that amount to little more than wishful thinking."
Earlier this year, the courts ruled that Uber and Lyft can classify drivers as contractors and not as company staff.