The United Kingdom has pledged to give $576 million (£500 million) to France over the next three years to combat illegal immigration. UK Prime Minister Rishi Sunak told French President Emmanuel Macron that the money would be used to prevent thousands of small boat crossings taking place across the English Channel, the BBC reports.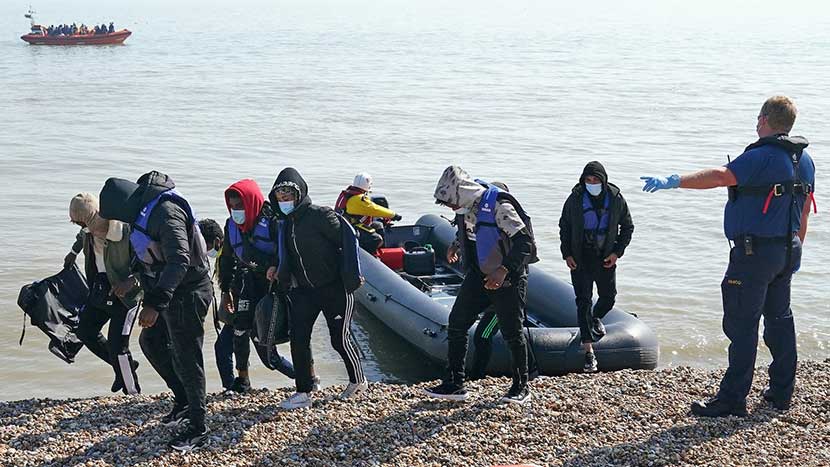 Sealed between the two national leaders at a joint summit on Friday, both leaders agreed that the payment will be used to build a new detention center to house immigrants in France (there are 26 such centers already in the country). The money will also be used to deploy 500 French law enforcement officers to prevent illegal small-boat crossings into the UK and France.
Although the proposed detention facility will be operational in 2026, the UK plans to release about $70 million to France this year and about $120 million next year to facilitate the deal. France also agreed to contribute to the fund, but the exact amount and when it will be done remains unclear. The only snag to the deal is that an election is due in the UK no later than January 2025.
Since he came to power, Sunak had made it clear that preventing the rickety and often dangerous boats bringing immigrants into the UK would be one of his major concerns. He even signed the Illegal Migration Bill earlier this week so that anyone who enters the UK illegally can be deported within 28 days and also prevented from returning or obtaining British citizenship in the future.
But the Labour's shadow attorney-general Emily Thornberry criticized Sunak for pledging to give money to France over immigration issues. "Before Rishi Sunak sends even more money to the French authorities to tackle this crisis, he needs to explain what was achieved by the hundreds of millions we've given them before, and why small boat crossings continued to go up regardless," she asked.
Sunak thereafter disclosed at Elysee Palace that a joint effort of the UK and France had prevented 30,000 small boat crossings and made 500 arrests in 2022 alone. "Working together, the UK and France will ensure that nobody can exploit our systems with impunity," he said, adding that the UK-France deal was "designed to break the business model of the criminal gangs and remove the pull factors, bringing them to the Channel coasts".