The CEO of BuzzFeed, Jonah Peretti, has announced that BuzzFeed News is shutting down. Peretti said the media organization has been operating at a loss for several years and that it is winding down operations. In a memo to employees, the CEO said 180 staffers or 15% of the company's employees will also have to leave to cut costs.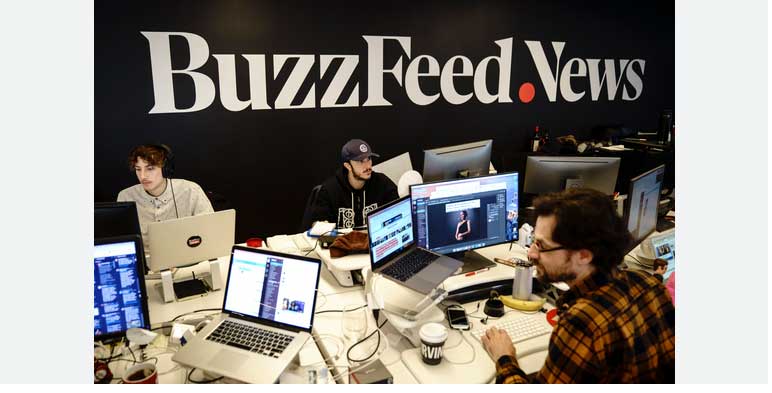 Incidentally, two top company executives are also leaving the organization. Chief operating officer Christian Baesler and chief revenue officer Edgar Hernandez are leaving the company. Peretti said its news coverage and publishing efforts will be shifted to HuffPost when BuzzFeed News is rested – but the BuzzFeed News website will remain online.
"While layoffs are occurring across nearly every division, we've determined that the company can no longer continue to fund BuzzFeed News as a standalone organization," Peretti wrote.
BuzzFeed News was launched in 2012 under former chief editor Ben Smith. And BuzzFeed acquired HuffPost in 2020 from Verizon. Peretti said more attention will be focused on BuzzFeed, Complex, HuffPost, Tasty, and First We Feast with AI-created content. He assured the remaining employees that their jobs will not be taken over by AI technology which will "become part of our core business."
He said relevant company journalists will be assigned content production for HuffPost in areas of their interest and specialization. With the exit of Hernandez and Baesler, Peretti said BuzzFeed president Marcela Martin will take over responsibility for all revenue. He added that Christian will remain in the company till the end of April and Hernandez will remain until the end of May.
"Marcela Martin, our President, will take on responsibility for all revenue functions effective immediately," Peretti told company staff in his memo. "In the US, Andrew Guendjoian is our new Head of Sales, and Ken Blom will continue in his role as Head of Revenue Operations. Globally, International Sales will move under Rich Reid, Head of International and Head of Studio, also reporting to Marcela."
The media CEO said his organization is discussing with union members of the News Guild to work out their exit from the company with all benefits settled. An SEC filing indicates BuzzFeed will spend between $7 million and $11 million to settle retrenched workers.
"While layoffs are occurring across nearly every division, we've determined that the company can no longer continue to fund BuzzFeed News as a standalone organization," he said. "As a result, we will engage with the News Guild about our cost reduction plans and what this will mean for the affected union members."