Former President Donald Trump entered a Cuban restaurant known as Versailles in Miami and declared free food for all customers present on Tuesday. But before anyone could place an order, Trump left without making any payments for anyone or following up on his "Food for everyone!" declaration.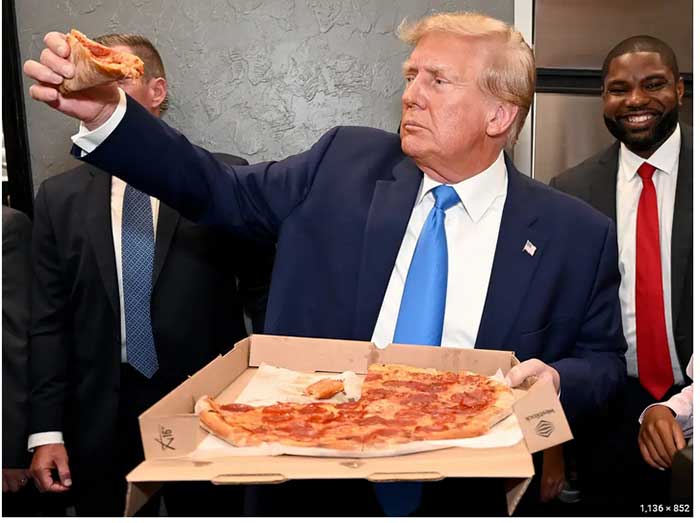 Diners were caught by surprise when the former president stepped into Little Havana and announced free food for everyone. People who were at the restaurant said he spent only 10 minutes – shaking and waving at patrons – before leaving to catch a plane to New Jersey. It was the eve of his 77th birthday and customers had prayed for him and sang "Happy Birthday" for him.
Trump had come into the restaurant after leaving a Miami federal court where he was arraigned on 37 federal charges bordering on misappropriating classified documents and impeding government attempts at recovery. On getting to New Jersey that afternoon, he told people at his Bedminster golf club that he refused to hand over the classified documents because they were in boxes that also housed his clothes.
But getting back to the Versailles restaurant incident, Trump had a history of refusing to pay people that worked for him. While contesting for the presidential campaign in 2016, hundreds of people such as domestic servants and attorneys that worked for him accused him of failing to pay them.
His social media platform, Truth Social, which he floated to compete with Twitter, has been taken to court by the web hosting company because Trump would not pay for their services. He reportedly told Republican presidential candidate Tim Scott to not pay a contractor in May because Scott campaigned with a broken microphone.
The supporters of the former president defended him on Twitter after the restaurant incident. They argued that he announced that there was food for everyone, but not that he would pay for it if anyone ordered it. Trump is estimated to be worth $2 billion and is strategizing hard to return to the presidency. He is currently facing off with Florida Gov. Ron DeSantis and Miami Mayor Francis Suarez.